Hands on Family Care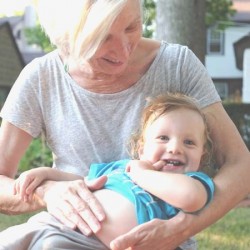 Love is no placebo; it can be an active ingredient in the well-being of your family life.
Focused touch is a tangible way to engage in daily health challenges. Research shows that as little as three to five minutes of massage can create beneficial changes in the body. A new series of classes will teach family caregivers how to use gentle massage techniques to:
bring calm into the stressful first days of the school year.

enhance resistance to the first signs of a cold.

focus on healthy digestion.
Classes will include exercises for receptive touch, imagery, breathing, and use of massage and acupressure to create a relaxation response.
Workshops will be held on September 13, October 25 and November 22 at Lil Omm, a yoga studio for parents and children in Washington, DC.
Mothers, fathers, aunts, uncles, grandmother, grandfathers and friends are all welcome! No special skill or experience needed.
More information and registration available at the Lil Omm website.