Posted by: Barbara Goldschmidt
Date: May/31/2013

Life After Dinner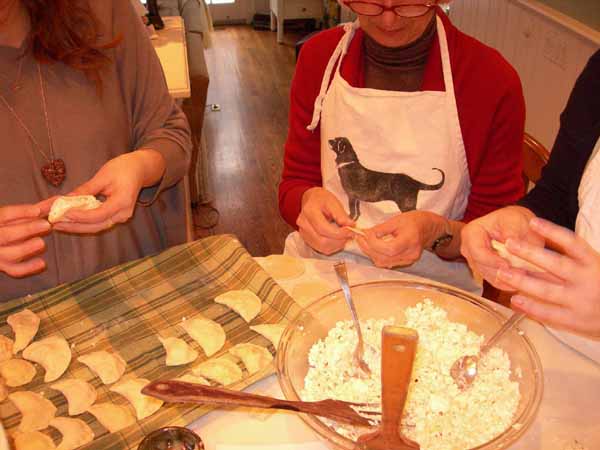 Around Mother's Day, I came across an article by a woman praising her mom, who apparently did not like to cook. She felt it wasn't worth spending an hour to prepare a meal that would be eaten in five minutes. Why not just get take-out and let someone else spend time preparing dinner?
There is truth to that, of course. However, we might also consider that eating is just a beginning, not an ending. The food we take in will fuel the creation of muscles and blood. It influences how we think and feel. The daily dinners, multiplied by the countless times they are served, may create enough body/mind influence to last a lifetime.
What about cooking? Is it a sacrifice? Just another chore? If done mindfully--with awareness of colors, textures, aromas and flavors--then it is not a distraction, but a fundamental pleasure and a way to learn about the world. Whatever we share with love becomes a form of sustenance, woven into the fabric of our being, whether or not we consciously know it. When we prepare food, tuck in a child at night, take a walk with someone or call a friend to say hello, we can ask ourselves, what remains?