It Takes a Planet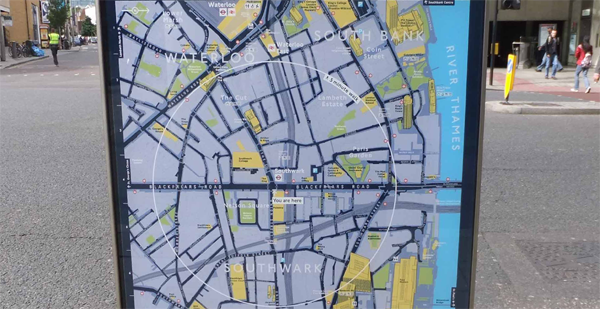 It Takes a Planet
I was sitting on a double-decker bus going across the Thames River, looking out over the low rise buildings, cyclists and commuters we passed along the way. A bright autumn morning made the river a silvery spotlight that illuminated buildings along the waterfront. When I got off at Southwark station, a kiosk with a map of the area made it easy to locate my destination: the headquarters for Alzheimer's Disease International (ADI).
ADI is an organization that seeks to unite the world in caring. It coordinates the activities of Alzheimer's associations in 78 countries, a response to the growing need for support for people faced with this issue. There are currently 38 million people around the world living with dementia, a number expected to double in about 20 years.
Johan Vos, Director of Development, and Sarah Smith, Communications Officer, had kindly agreed to meet with me. They spoke about the first World Alzheimer's Month in September and explained how they hoped the theme of Dementia: Living Together might help create change.
Johan Vos: During World Alzheimer's Month we're encouraging people to advocate and to bring government's attention to the issue. We also encourage people to come forward to get a diagnosis. Up to half of people with dementia aren't diagnosed, which can be a result of the stigma attached to the disease. It's important to get help and support early on and avoid a crisis later. There are treatments for the early symptoms, but if you wait too long, the medicine might not be useful.
Sarah Smith: We also advocate for the creation of services and support so caregivers will be able to care better and for longer. Hopefully, as a result, people will be less dependent on hospitals and nursing homes. We also hope to create dementia-friendly communities, where there are lots of good programs for people with dementia and for their carers as well. They should feel accepted and be able to get the services they need in their communities and their homes. This would make the community a better place to live for everyone.
Johan Vos: ADI is in official relations with the World Health Organization (WHO) and together we released a report on dementia as a public health problem and to advocate for action at national and international levels. It is imperative that countries take action or else the costs will cripple the health care budgets of even the richest nations.
Caregiver Revolution
Many governments have been responsive, including the United States, which is working in partnership with the Alzheimer's Association to develop a national plan. If we learn that caregiving is not just a chore, but also has meaning, caregivers will help loved ones when they are most vulnerable and at the same time transform their lives and their communities.
Barbara Goldschmidt