Posted by: Barbara Goldschmidt
Date: Mar/10/2015

Uniting Family Caregivers of America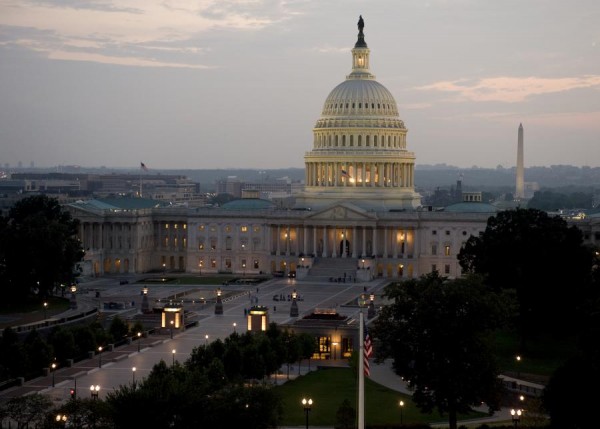 Susan, a fine art painter and art educator, became a full-time caregiver for her husband Tracy when he was diagnosed with brain cancer. After surgery to extract the tumor, which required removing part of his skull, Tracy was sent home. Tracy is a tall man (six foot three and a half, as he liked to say) and was quite a bit for Susan to handle physically. He was unsteady on his feet and prone to falling. She was afraid to leave him alone so she could go food shopping. She quit her job. Medicaid provided for a helper once a week for only a few hours. One day, alone at home, Susan suffered a concussion when she tried to catch Tracy and both of them fell against a wall in their apartment. Theirs was an unsustainable situation, with numerous trips to the ER and little guidance to do otherwise.
To Bear the Unbearable of Love
Susan may feel alone, but she takes her place among 65 million people—almost 30 percent of the U.S. adult population—who provide care for a family member who is elderly, ill or disabled. Caregivers like Susan (66% of informal caregivers are women) bear the psychological, physical and economic distress that results when their heart is in the right place, but everything else feels wrong. They are expected to provide emotional support, manage piles of paperwork and perform daunting medical procedures (ever give an injection into someone's abdomen?).
If you think you might escape such sorrow, think again. Anyone who is a baby boomer, the son or daughter of a baby boomer, or related to a baby boomer will most likely face a similar situation because the number of elderly will double—from 35 million to 71 million—by 2030. At the same time, the pool of potential caregivers is shrinking.
The looming gap has become a concern for government agencies and health care professionals. Anne Montgomery, a policy analyst at Altarum Institute, a non-profit research and advisory group in Washington, DC, says that the age wave is a permanent shift to a much older society. "Family caregivers are liked on both sides of the aisle," she contends, "but families can't do it alone. Neither can Federal or State governments, although they can help. We need a third level of activity: community activism."
Galvanizing Communities
Ms. Montgomery is project director for a proposal to create a Caregiver Corps, a national system of volunteers that people like Susan could call upon for help. Functioning somewhat like the Peace Corps or AmeriCorps, the Caregiver Corps would recruit volunteers and provide them with basic training for the job, such as assisting with household chores, offering companionship and addressing quality of life. Hopefully, learning the value of touch as a way to comfort and communicate will be part of their caregiving education.
The Caregiver Corps would partner with local community groups that would handle the logistics of matching volunteers with requests for help. "While Caregiver Corps would provide training that is somewhat standardized, the activities ultimately belong to the community and the people who start it," Ms. Montgomery explained. "They can tailor it to their needs."
Volunteers could be rewarded through banking of volunteer hours, small stipends, or forgiveness of student debt. The training and ongoing support volunteers receive may itself be worthwhile to people. Some might find new career paths as a result. An important piece of Caregiver Corps' mission would be collecting data on outcomes. Reporting results, if they are positive, would raise the visibility of a Caregiver Corps and help volunteers value their work.
Caregiver Needs in the News
Bills calling for a Caregiver Corps have been presented to both the Senate and House of Representatives by Sen. Robert Casey of Pennsylvania and Rep. Michelle Lujan Grisham of New Mexico. On February 3, 2015, a Congressional Caucus focused on family caregiving issues (Assisting Caregivers Today or ACT) was launched on Capitol Hill.
Speaking at the event, Rep. Lujan Grisham issued a call to action: "We ought to come together as a country and agree that supporting caregivers is a clear, convincing priority that needs to be addressed," she declared. She will soon be reintroducing the National Care Corps Act and will seek input from the Congressional Caucus and other groups to help refine it. Caregiving is making news.
Can We Afford Not to Do It?
One of the challenges to creating a Caregiver Corps will be costs. One way to avoid the expense of a new agency with many employees is through partnership with local communities. Shifting funds within the current budget is another tactic. "We can't add more spending, "Ms. Montgomery concedes, "but we can change how we spend funds. It's challenging because it involves a culture change that would shift from health care that covers only certain practices to more inclusive programs that treat the whole person."
Is there hope that the Caregiver Corps will become a reality? "Bills have about a one percent chance of getting passed," Ms. Montgomery admitted. "You need strong champions who can garner outside voices of support and make it a national priority. They will be the ones who say, 'Yes, I know there are a million things you can do, but here's one that will really make a difference.' I am hoping we will have such champions; we shall see."
Caregiver Revolution
People's need for help and training cannot wait for bureaucratic approval; caregivers need it now. The movement towards integrative therapies such as meditation, yoga, acupuncture and massage was a cultural shift led neither by politicians nor medical professionals. It took place over the past thirty years due to a groundswell of interest from determined individuals seeking body-mind approaches, non-toxic options, education about self-care and tools that would empower them.
The search taking place now is another movement, this time replacing the concept of the lone individual—whether health care practitioners or recipients—towards a communal one. Caregivers and those who would help them should look for ways to become part of a care management team. We need to be willing to put our heads and hearts together. In the process of learning to provide care for each other, people can tap into a source of potential benefits for themselves, their loved ones and the community. Who knows what kind of change millions of empowered caregivers could create?